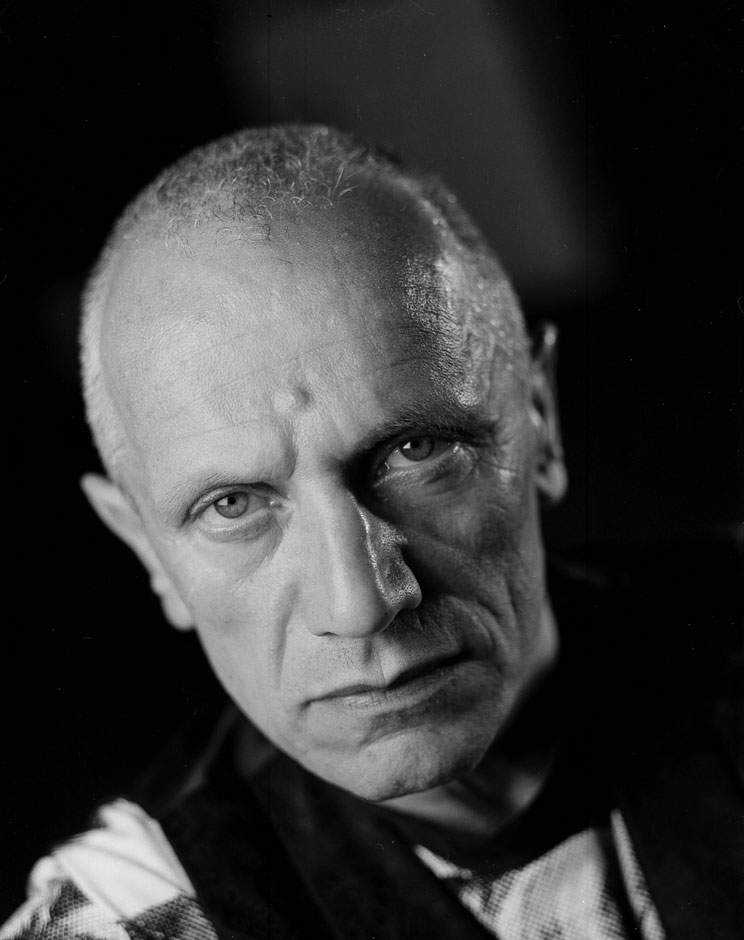 QPAC South Bank
25 Year Anniversary Shoot
MARCH 1992
It was almost exactly 25 years ago, in March 1992, I was commissioned by QPAC to photograph portraits of Steven Berkoff an English character actor, author, playwright and theatre director. As an actor, he is best known for his performances in villainous roles, such as Lt. Col Podovsky in Rambo: First Blood Part II, General Orlov in the James Bond film Octopussy, Victor Maitland in Beverly Hills Cop and Adolf Hitler in the TV mini-series War and Remembrance.
I had never met Steven and with no internet in those days I had no idea what he looked like. It was one of my first commissions from QPAC and I was determined to do the brief and Steven justice. At the time the QPAC walls were covered with images of famous actors, play writes and directors. These images had all been photographed by a model agency photographer, who made all his subjects look the same, results pure white skin with no blemishes or lines on his subjects faces.
My brief was very clear – I was to photograph Steven durning one of his breaks and I had 10 minutes to complete the task. The only room available was a small makeup room with walls covered in mirrors.
I had a few days to plan the shoot and decided I would not follow the example set by my fellow photographer, as I wanted to capture the character of this mysterious man. To help me do that I chose a 4×5 inch mono rail camera, this camera allowed me to play with the focus point to put an emphasis on aspects of his features. The camera is also extremely difficult to use with a limited time.  I had just increased the degree of difficulty with this shoot by 10 times. To help me I did a practice shoot with Manny my partner.
On the night I met with Steven my subject, in the hall ways of QPAC, he commented on how he liked the portraits hanging on the walls, and how my treatment giving a soft skin looked great. I had to tell him this was not my work and in fact this was my first commission for the portrait series. It was time to tell him what my proposed treatment would be. He was shocked,  by what I had in mind. As I walked him into the makeup room where I had my gear set up and he was confronted with these images of himself reflected in all the mirrors. We then had an argument about my lighting ratios and treatment of his portrait. I backed off a little with the lighting and this is the result. In that 10 minutes I had time to shoot these 4 images. What a blast, I love them!!
I was recently thrilled to be commissioned by QPAC to shoot another series with leading dancers from the Royal Opera House London, more on these images comming soon.
infomation re: Steven Berkoff thanks to Wikipedia